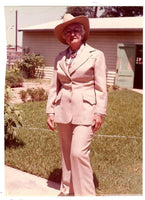 Designed + Created in Texas
Handmade pieces show the power of the human spirit and its ability to create. When you support artisan-made pieces, you also support the craft, design and skill they produce.
These pieces are limited and each design was carefully thought of and created. This signature collection is meant to represent the heart and soul of my shop and I hope you love it all!